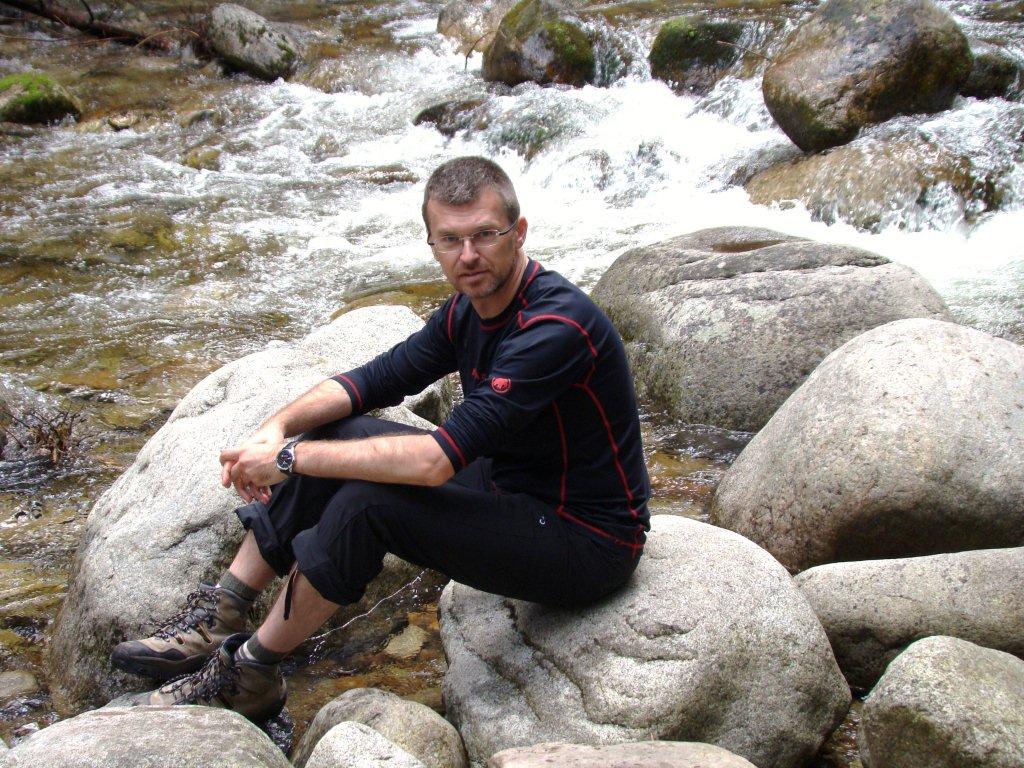 Participating in sports (although sporadically yet spectacularly during my childhood in Poland) has always been important to me. However, it was upon my arrival in Switzerland that I started to run regularly, like… a Swiss watch.
Lausanne's sporting infrastructure in particular is naturally designed to encourage more physical activity. With lakeside promenades, health paths in the city and wilder but still well-maintained trails in the surrounding mountains and forests, how could anyone resist the urge to work out?
Since the International Olympic Committee and Museum as well as other sporting federations are headquartered in Lausanne, people run, swim, ride a bike and rollerblade, both in the organized sport competitions, as well as every day.
A journey of a thousand miles must begin with a single step.
/Bruce Lee/
I started to enjoy all these favors and facilities. Motion, running especially has become a steppingstone for me from "shrunken" working mode over the keyboard. Nights and days spent in the office caused that the body in its natural wisdom sought a counterweight and opportunity to straighten up.
The pleasure of running is cleansing, refreshing, uplifting and motivating. It is wonderful to start the day with running. You wake before dawn, feel the morning chill, meet a hedgehog or two returning to his burrow, hear birds singing, wake up witnessing the morning auroras arise
When the morning auroras arise,
Thee earth, Thee sea.
Thee sing every element,
Be praised, great God!
 
[…] I can barely wipe the eyes,
Soon to my Lord I cry,
To my God in heaven,
I'm looking for him around me.

/Franciszek Karpinski, Song of the Morning/
Then you come back home, shower, eat a breakfast rich in carbohydrates and rush off to work. And there are deadlines, not mine millions to count, the atmosphere of stress at the level of surgical operation on infant's open heart, a virtual budget and the same deviations, "proactive reactions", coming out in front of a team, jumping on the job and building a career path. The brain is so charged with endorphin after a morning run, that all these problems are not terrible, what's more, they are ridiculous. Yes, my dears – sport is health and a sound mind in a healthy body.
Wait a minute, I should have not to write about work and just look into the bright future. But I see that seventeen years of life cannot be just erased. That's the way it was, sometimes better, sometimes worse and sometimes horribly, but it was a part of my life. Very big part. As the song says:
We pursue for the happiness, we reach for the stars,
Rapidly we want to change the world,
But it is most important what lives inside us,
Gentlemen, let's respect the memories.

/Skaldowie, Respect memories/
Now, in retrospect, I see that it was a life in a golden cage.
Fortunately, I already left this cage or rather was kindly removed for the common good because I would never made this decision myself.
Who of you raise a complaint, for me his complaint
Will be like a dog's barking, who so deploy itself
To patiently and long worn collar,
That finally ready to bite the hand that jerks it.

/Adam Mickiewicz, My Muscovites friends/
In addition to the pleasure of running, which has always been and is the most important, I managed to complete some official running events:
• three times the half-marathon of Lausanne
• Morat-Fribourg run
• Grand Prix of Bern
• 10 km and 20 km of Lausanne
• two times the inter-company course BOBST
• marathon Nice-Cannes
• two times Sierre-Zinal mountain run
and my race calendar for 2014 has been already set.
If you don't practice you don't deserve to win.

/Andre Agassi/